McMahons Water Services is now offering
Whole House AND Point Of Use Reverse Osmosis Systems.
What Is A Whole House Reverse Osmosis System
A whole house reverse osmosis system is used for high sodium and chloride "Brackish" water.
Reverse osmosis also helps with nitrates which can enter our water from a number of sources including fertilizers, manure, human waste, composts, sewage sludge, legume and 'green manure' crops. The Safe Drinking Water Act allows a maximum of 10 mg/l Nitrates as safe. There are serious health effects to both humans and animals that can result from high levels of Nitrates.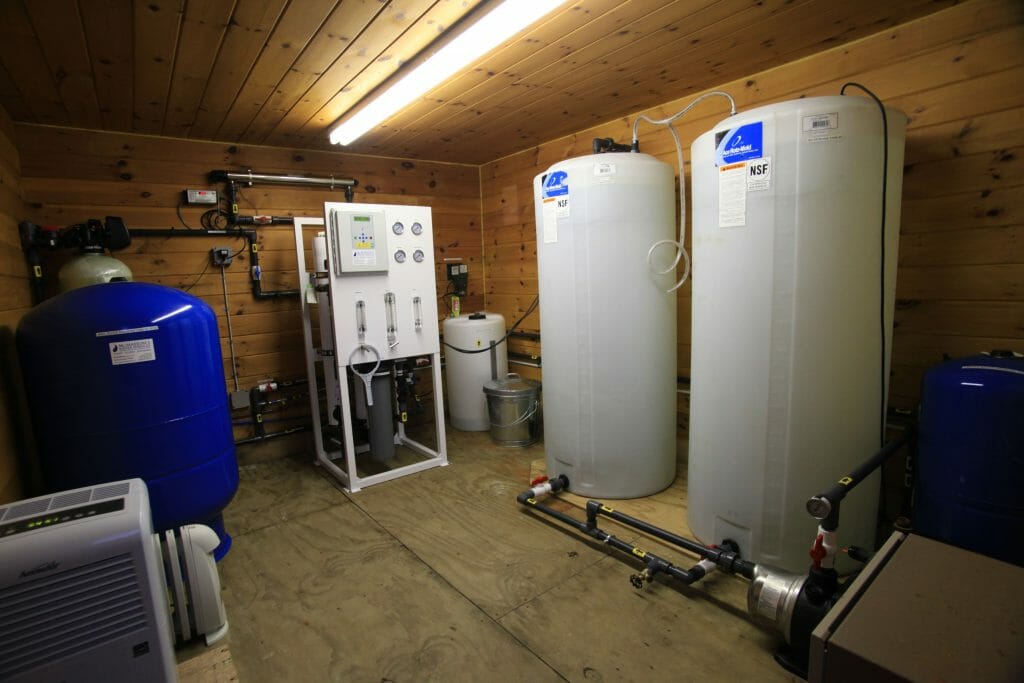 Benefits Of A Whole House Reverse Osmosis System