McMahon's Water Services uses: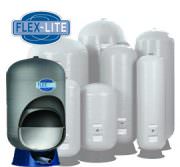 Flex-Lite expansion tanks
Flexcon Industries, a member of the Swan Group, is a world leader in the design and manufacture of pre-pressurized diaphragm tanks used in water storage applications. Focusing on quality, innovation and customer service since 1989 has positioned our products at the forefront of the industry.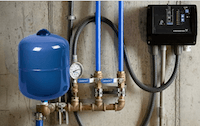 Grundfos constant pressure pumps
City water pressure! The SQE is the only constant pressure pump on the market fully equipped with built-in electronic controls which allow for advanced computer controlled performance and state of the art protection features including sophisticated diagnostics. The motor design is a Variable Speed Drive which electronically changes the pump speed to match demand providing you with the incredible comfort of constant pressure.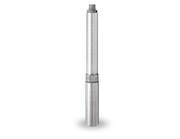 Submersible Pumps From Pentair
In some areas, such as dry or mountainous landscapes, well water can be incredibly deep, making it difficult for residents of these areas to access clean drinking water. While most surface pumps are restricted to well depths of 25 feet, and sophisticated jet pump designs reach only about 120 feet, the submersible well water pump allows wells to be drilled 400 feet deep to find good water. The submersible pump can deliver this water to the surface almost as easily as turning on a faucet at the kitchen sink.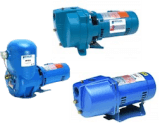 Jet Pumps From Goulds
A leader in the residential water industry, Goulds Water Technology has provided reliable, quality products for over 165 years. Only sold through the professional channel, dealers have trusted Goulds Water Technology with the toughest installations. With one of the broadest range of products, Goulds Water Technology offers efficient, dependable options for all applications.
Don't settle for 'standard' well pump setups. You can get city water pressure in the suburbs!
At McMahon's we custom-design each well pump system for your particular water source and household needs.