McMahon's Water Services uses: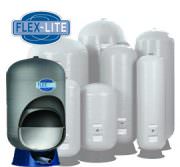 Flex-Lite expansion tanks
Flexcon Industries, a member of the Swan Group, is a world leader in the design and manufacture of pre-pressurized diaphragm tanks used in water storage applications. Focusing on quality, innovation and customer service since 1989 has positioned our products at the forefront of the industry.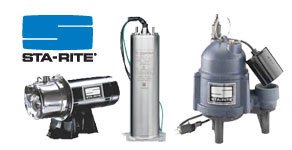 A wide array of pumps from Sta-Rite
Since its founding in 1934 in Delavan, Wisconsin, STA-RITE® has been a leader in providing products that you can depend on for the water you need, when & where it's needed. We serve the residential water well and plumbing markets in over 100 countries throughout the world.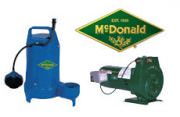 A.Y. McDonald pumps
A.Y. McDonald Mfg. Co. is a leading manufacturer of Waterworks Brass, Plumbing Valves, Pumps and Water Systems and High Pressure Gas Valves and Meter Bars.
Don't settle for 'standard' well pump setups. You can get city water pressure in the suburbs!
At McMahon's we custom-design each well pump system for your particular water source and household needs.